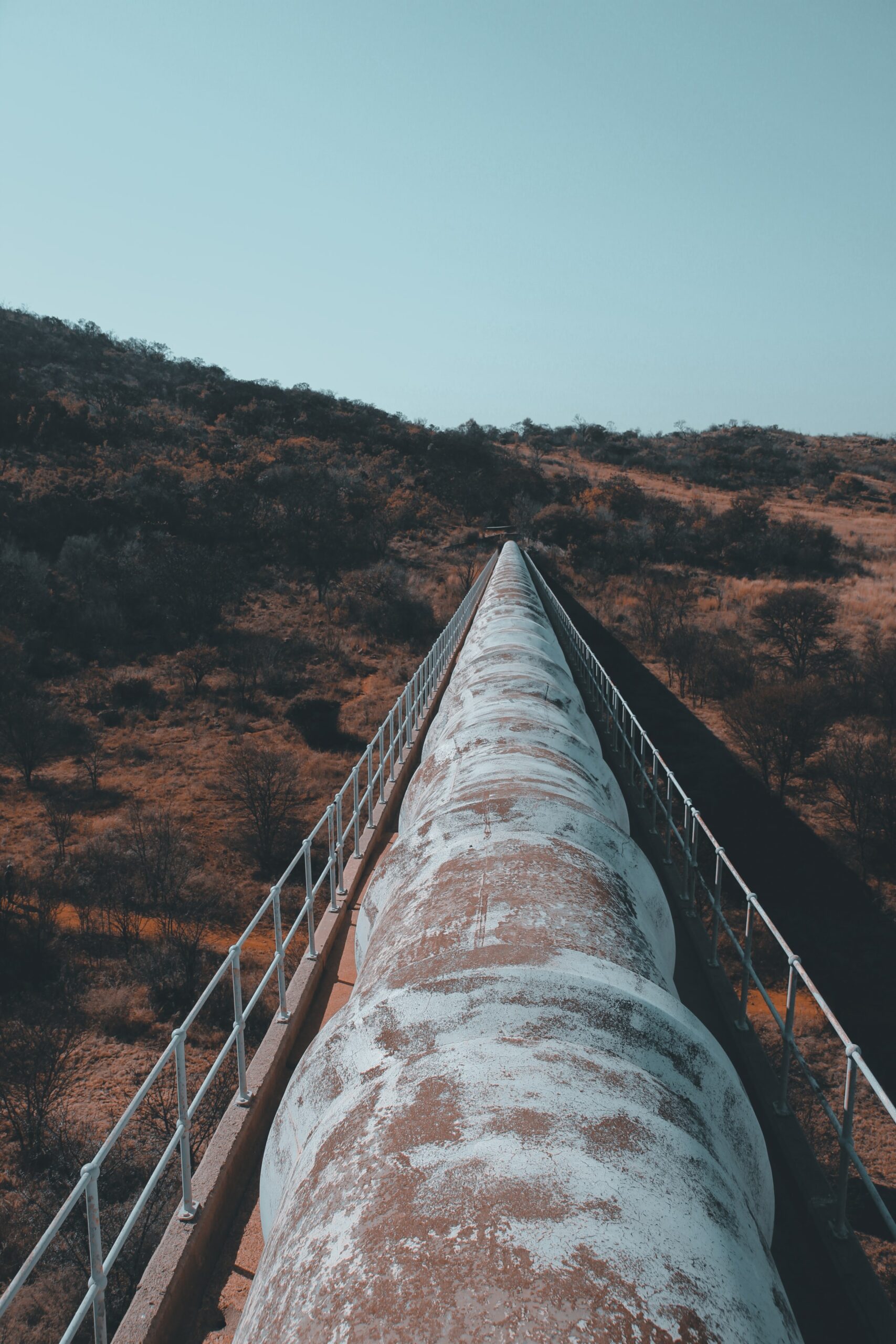 SANCTIONS. The Europeans and Africans are both experiencing structural and transformational setbacks right from the time of COVID19 in 2020 to late 2022 and through to the current Ukraine – Russia war. Most European and African economies were set for rapid recovery after the COVID pandemic but this boom run may not be possible as a result of the war.
Because of the Ukraine – Russia war Africans are in many ways indirectly affected more than Europeans whom the war is closer to them than ever. This is as a result of weak economic institutions and the absence of buffers to absorb the shocks from external crises.
The economies of Ethiopia, Senegal, Benin, Kenya, Uganda, and Rwanda were all projected to grow at 7.2%, 6.8%, 6.7%, 6%, 6.2%, and 8.1%, respectively. When the pandemic hit Africa, these forecasts had been impossible. Africa has what it takes to secure Europe's oil and gas supply disruption due to Ukraine-Russia in spite of the fiscal challenges.
Governments and Business Sanctions on Russia
The Ukraine-Russia crises add to the woes of EU economies leapfrogging from challenges that retarded growth and prosperity. With this, there is going to be a deepened supply chain interruption on global energy policies, food, and essentials for crop production. This is happening due to a list of sanctions on Russia after its invasion of Ukraine. The tall list includes, actions taken by national governments and actions taken by companies and organizations (business).
Sanctions by countries include, Switzerland's ban on transactions with the Russia's central bank, freezes its assets overseas, Russian ships banned from British, Canadian ports, Russian aircrafts banned from U.S., EU, and Canadian airspace, Italy seizing property and volumes of wealthy Russian individuals, the UK also imposes asset freezes on Chelsea owner Abramovich, Rosneft boss Sechin, Australia has banned alumina exports to Russia , and with Finland's national railway operator suspending services between Helsinki and Saint Petersburg, closing the rail link between Russia and the European Union.
The U.S. in retaliation, has also banned Russian oil and other energy imports, while South Korea bans exports of strategic items to Russia and subsequently joins the SWIFT sanctions.
Russia is faced with uncountable economic (business) sanctions, crippling its economy. Sanctions by businesses and companies also come with the suspension of business activities and diplomacy. These include, the Radisson Hotel Group suspending new partnerships and new investments in Russia, French sportswear retailer Decathlon suspending its activities in Russia, Carlsberg planning to exit the Russian market.
At the same time, Nestle said it would suspend several brands, including KitKat and Nesquik in Russia, days after Ukrainian President Volodymyr Zelensky criticized the world's biggest consumer goods company for continuing to operate in Russia, Eneos Holdings has stopped buying crude oil from Russia in response to Moscow's invasion of Ukraine, Renault is also suspending operations at its plant in Moscow .
Another example is Heineken that has also stopped production and sale of Heineken beer in Russia while Apple Inc has paused all product sales in Russia, Nokia will stop deliveries to Russia, and Total Energies have stopped investments in Russia. The KPMG, and PwC have asserted to no longer have a member firm in Russia. Also, an entertainment platform, TikTok, made it known to suspend live streaming and uploading of videos to its platform in Russia. Shell also stopped buying Russian crude and said it would phase out its involvement in all Russian hydrocarbons from oil to natural gas.
These sanctions notwithstanding, have a ripple effect on countries and businesses that sanctioned Russia especially, on energy and food. Businesses have not quantified the loss in revenue volume after ceasing operations in Russia. However, Europe that sits with Russia and Ukraine would have to endure a huge supply chain disruption affecting economies in the region. This denotes that Russia would not suffer from the sanctions alone but businesses would lose revenue, and the country's trade routes would be longer, causing delays in delivery, and the volume of trade would reduce causing shortages of goods and services.
Europe in Search for Gas Suppliers
When it comes to the energy sector, Russia has been Europe's primary energy supplier and well-known customer. Through the Nord Stream 2 pipelines, Europe obtains not less than 24.7% of its energy through Russia and Germany. The case Russia is closing the supply lines of natural gas, Europe may be looking elsewhere to enhance its demand for consistent supply.
Prior to the Ukraine – Russia war, the Eurozone inflation rose from 5.1% in January to 5.8% in February 2022. This was attributed to the COVID19 and as the Ukraine – Russia war has become another huge crisis driving and tossing about global macro-economic indicators, the economic dynamics present themselves in ways to increase the cost of transportation, and food due to supply chain disruption across systems of global routes. This is mechanically leading to higher prices on goods and services.
In Denmark, inflation is expected to more than double from 2.2 % to 4.5% and economic growth of 2.1% instead of 3.1% while since 1975, Holland's inflation has reached 11.9% leading to the rising cost of energy, food, and petrol.
As no one knows when the war would end, gas reserves could run over and Europe may have limited space and time to look out for alternatives in the short term.  In the medium term, hyperinflations could destabilize Europe's economic prospects and could dwindle to cause prices of oil, petrol, and food to rise more than ever.
Why Europe needs Africa now
Europe and Africa have good relationships in trade, business, and investment. The EU is Africa's largest trade partner with a 36% export and 33% import volume. EU's Pre-Brexit business and investment in Africa amounted to $261 billion with a shift from raw materials to extractive industry. As this may seem to be a huge milestone, grants, and loans to Africa since the 1970s are below the 0.7% of the EU's gross national income.
Is this not the time for the EU to rethink and deepen its relationship with Africa beyond trade and investments? In an era of the Ukraine – Russia impasse lies an opportune recipe for the EU and Africa to clarify and quantify its long-term commercial links of exports and imports of energy from Africa. This is where energy diplomacy is needed
The Northern African countries, including Algeria in 26 years have supplied 10 Billion Cubic meters of gas annually to Spain and Portugal.
The potential to double the supply is possible if Algeria and the EU are able to agree on reciprocal capacity infrastructures development through comprehensive energy diplomacy through the MENA on an individual country basis.
This should be a priority for the EU to step in to resolve the supply crises between Morocco and Algeria which could also threaten the energy crisis in Europe. It is also an opportune time to focus on Libya to end its political instability as it has the capacity to supply Europe with oil and gas.
Libya is still the 9th in oil reserves globally, and 21st in gas reserves but the political tension undermines its capacity to meet its supply target for domestic use and export.
In sub-Saharan Africa, Nigeria and Niger are gearing up to construct an estimated $21 billion capacity pipelines. Nigeria has a big market share in Europe's gas import with an estimated $12 billion exported to Europe in 2019 alone. The gas supply infrastructure deficit is undermining Nigeria's and other African countries including Algeria, Morocco, Libya, Angola, and Congo the efficiency and reliability to export more to Europe.
In the wake of the Ukraine – Russia war, the EU is looking out for reliable sources with less cost to beef up the oil and gas supply so they could cut off Russia's oil and gas as part of the sanctions.
The nearest continent with more reserves than needed is Africa. Therefore, it is imperative to improve Africa's energy infrastructures by taking swift actions via energy diplomacy.
To deepen inter-regional integration between the two blocs, the EU must not develop the policy documents for Africa and implemented by the EU in Africa but create an enabling diplomatic environment where Africans can own the supply. This will make Africa develop its infrastructures further to build a continent of prosperity to accommodate EU citizens at home from away.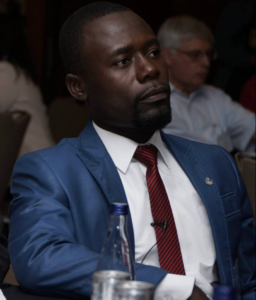 *This article was originally published by Peter Bismark via think-tank ILAPI